Hello Friends,
The time between Thanksgiving and the Holiday Season allows us at the Lighthouse Inn to reflect on the past year and plan for the coming one.  So this month's letter is a short and simple recap of 2015 and a wish for 2016.  Firstly, we want to honor and thank all of you who have added into our email list since we restarted it last year.  In one year's time our subscribers have doubled!  Kudos to you and we hope to keep the deals and the content interesting enough for you to continue clicking on "open" when you see our monthly emails.
Reflecting on 2015, the Lighthouse Inn was blessed to have many travelers visiting throughout the year, thanks to all of you who shared coffee and stories with us in the lobby on many rainy winter and spring mornings.  We enjoyed visiting with our many international guests this summer – often the lobby sounds like the United Nations, with many different languages being spoken, from English to Mandarin, Korean to French, German, Italian to Afrikaans.  We hope you enjoyed our lovely Oregon Coastline and communities and share some of our local experience with your friends at home.  We cannot speak highly enough about how solid our staff/crew were this past year, as well.  Although, as with anything involving people, we had some ups and downs and some people stay and some people go, but on the whole, we try to maintain our high standards of cleanliness and customer service.  As always, if you feel we are not meeting your standards in these areas, please let us know!
We hope to continue on in 2016 offering value and hospitality.  If you visited us in 2015, we appreciate your business and hope you come back again soon.  If you did not visit us or haven't yet, we hope to see you soon, as well. To help you to that end we have continued the  Two Nights for just $99. This deal even includes Christmas and New Year's weekends. Call to make your reservation now.
Best wishes for good health, good food and good vibes in 2016.
We hope to see you soon at The Lighthouse Inn,
Denise and Louis
Owners of the Lighthouse Inn
Florence, Oregon
The Winner of the One Night Stay for May
Congratulations
Lawrence - bete****@hotmail.com
You have won a one night stay in one of our Queen rooms.
You will receive a coupon in your email with address that you registered with.
The Holiday Deal
2 Nights, Just - $99
The December Deal is huge! Two consecutive nights for just $99 for up to Two People. This even includes the Christmas Holiday and New Year's Eve weekends and Room Taxes. Make your reservations Now.
To get your deals each month fill out the form on the right side of the page or below if you are on mobile device to get yours. We do have a special sign up coupon for you too when you confirm.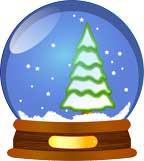 DEC. EVENTS
Don't miss the great events Florence has planned for you.
Dec. 12-13: Santa Claus at the Oregon Coast Military Museum
Dec. 13: Appalachia Winter Christmas Cantata & Concert
Dec. 17: Jazz Kings Christmas - Swinging on a Star
Dec. 18: Poisen Pen Players Present: Dead in the Sled
Dec. 25: Christmas
GET SPECIAL OFFERS

Sign up for News and Savings.
Learn more about Florence history and the Lighthouse in our Newsletter - The Beacon
Thank you for subscribing.
Something went wrong.