Hello Friends,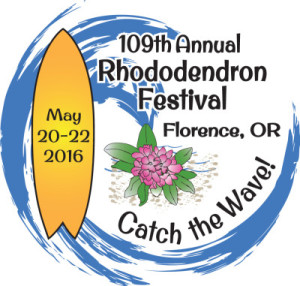 May is a big month in Florence. We just opened it with Mother's Day weekend and quickly follow it with the Biggest Festival of the year: The 109th Rhododendron Festival. Memorial Day weekend finishes off this fun-filled month. We have so many visitors this time of year, and we love it. After a quiet late fall and winter it's time for us to make ready for a great Summer. With that in mind we wanted to remind you that The Lighthouse Inn is the best value in Old Town. We are one of the only places to stay that  keep our Winter and Spring rates all the way into June. Make sure to book your reservations early this Month and for June as we do fill up on weekends.
A special note we are booked solid for Rhody Days, however there are cancellations that do happen you can call us to see if we have a last minute opening.
We hope to see you soon at The Lighthouse Inn,
Denise and Louis,
Owners of the Lighthouse Inn
Florence, Oregon
The Winner of the One Night Stay for May
Congratulations
Karen – spiritso******@gmail.com
You have won a one night stay in one of our Queen rooms.
You will receive a coupon in your email with address that you registered with.
The May Deal
15% Off
On your stay with us in May.*
Some Black Out Dates Apply
This month's coupon available to our email subscribers only.
Fill out the form on the right side of the page or below if you are on mobile device to get your monthly deals in your email each month.
May.
Events
May 20-22: 109th Rhody Days
May 28-29: Memorial Day Weekend
GET SPECIAL OFFERS

Sign up for News and Savings.
Learn more about Florence history and the Lighthouse in our Newsletter - The Beacon
Thank you for subscribing.
Something went wrong.